Automatic Sprayer and Gel Dispenser for Day-Old Chicks
Description
The Desvac IN LINE DUO Spray and Gel®, delivers both spray and gel application in a single machine. Ensuring the highest vaccination quality.
Crate coverage is optimized, due to the flat nozzle technology. The gel application technology guarantees uniform droplet size and even distribution.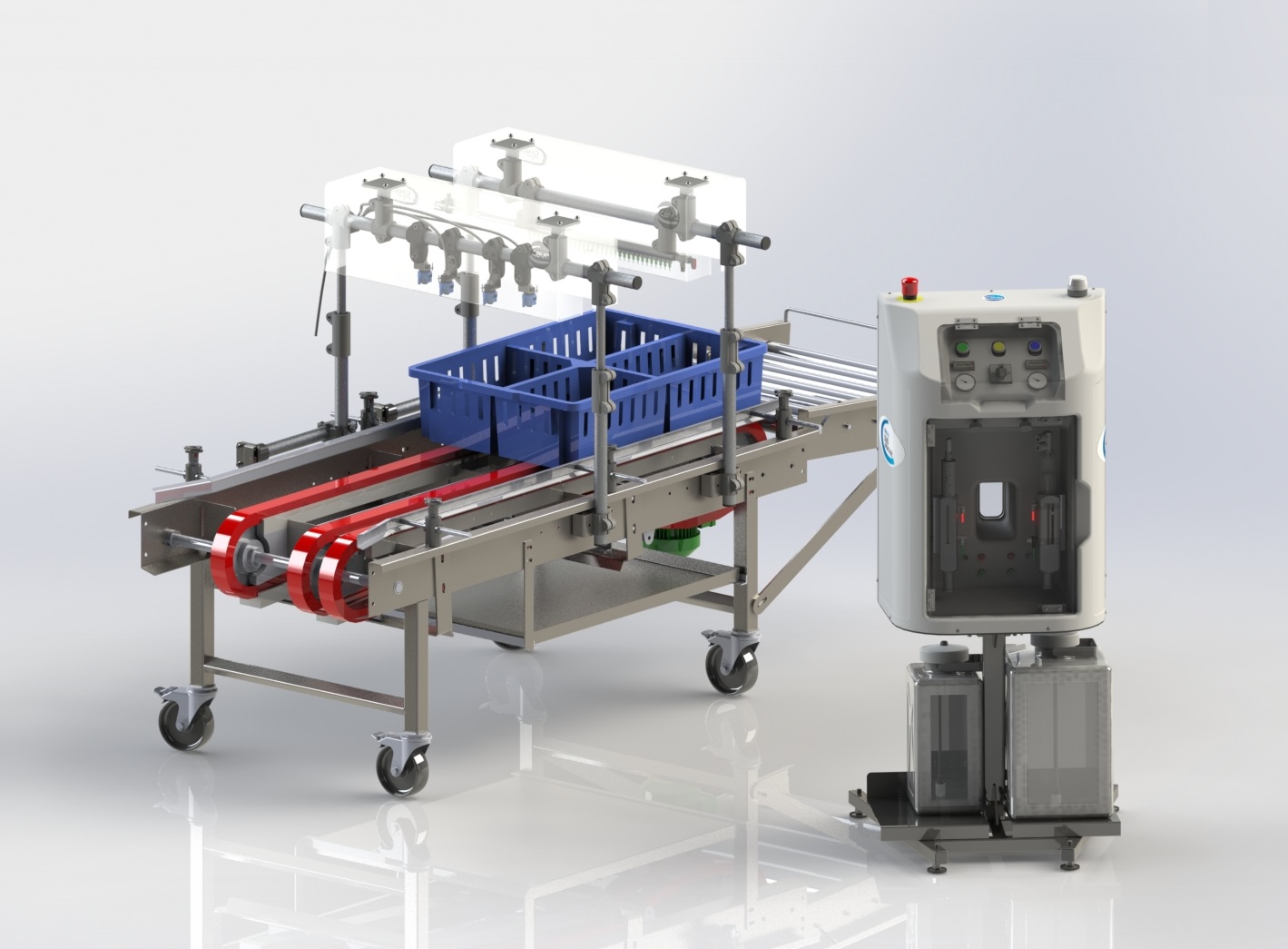 Versatile - Homogeneous - Full Coverage
KEY FEATURES AND BENEFITS
Dual and independent vaccine systems
Free-standing system adaptable to any hatchery conveyors
Continuous and easy monitoring of the equipment conditions
Cleaning In Place system (CIP) for better hygiene
Flat nozzle technology with easy-to-adjust nozzle holder
Accurate and precise gel dosing system
Easy to use and maintain for vaccination staff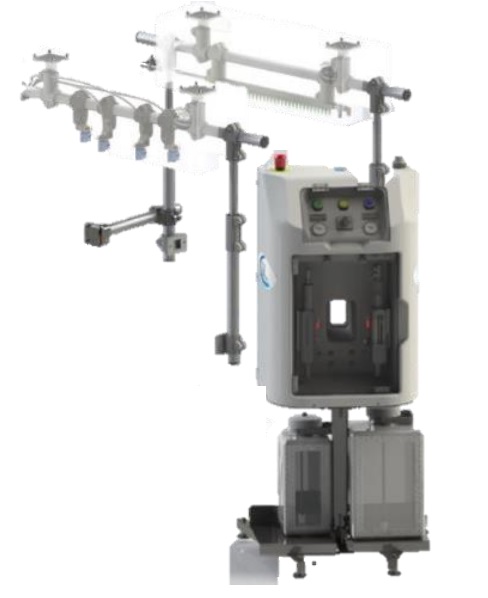 TECHNICAL SPECIFICATIONS
Target: Day-old chicks
Vaccination Technique: Spray and Gel
Dose: Spray from 10ml to 20ml, Gel from 25 to 40ml.