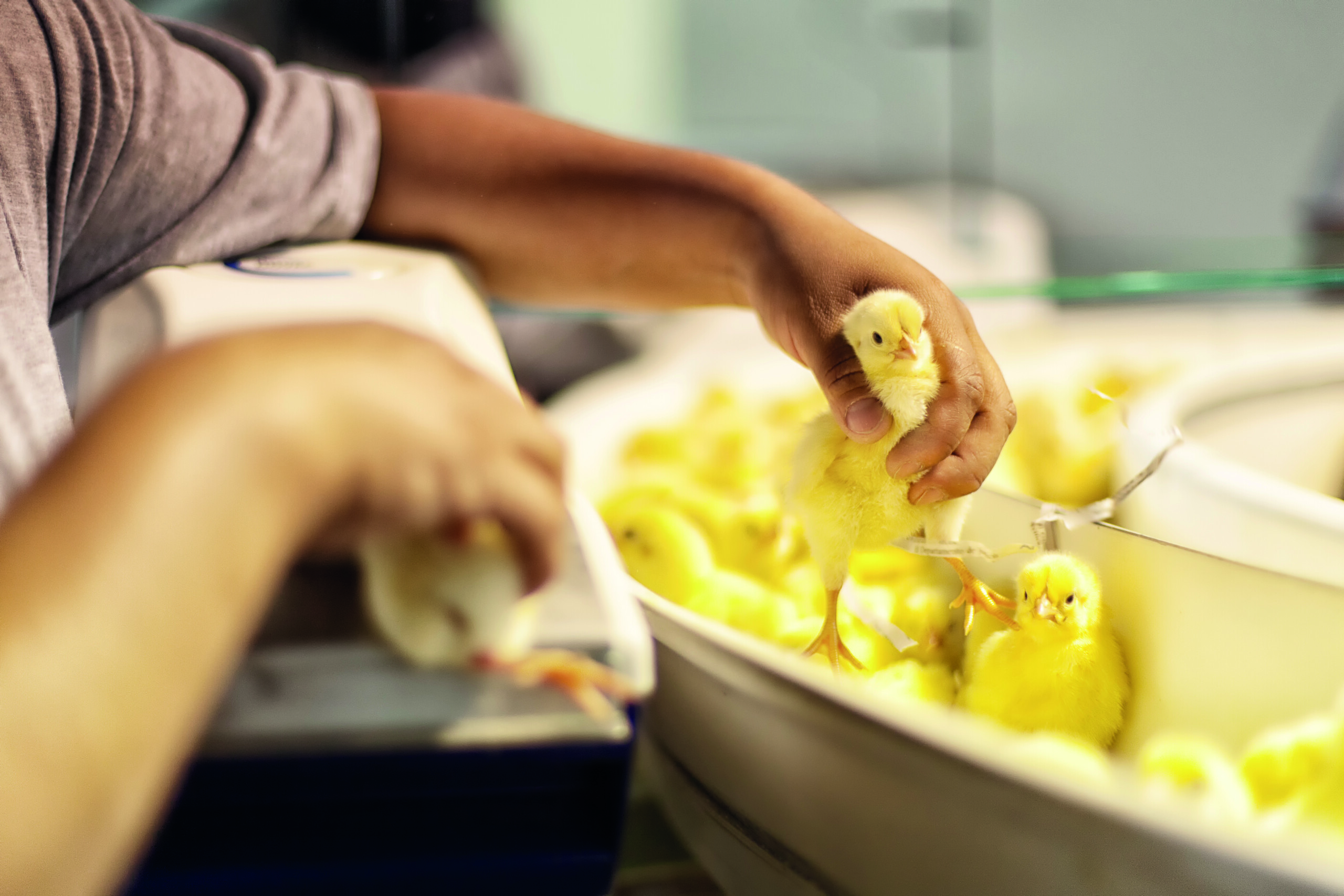 Discover our hatchery vaccination solutions
Egginject®
Egginject® is the safest in-ovo vaccination solution thanks to its patented dual pressure injection technology.
Read More
Dovac HIGHSPEED LINE®
Dovac HIGHSPEED LINE® combines subcutaneous and spray vaccination, in an optimized work flow.
Read More
Desvac Dovac®
Desvac Dovac® semi-automatic injector is Ceva's most successful equipment with thousands of units produced since 2005. It is designed for a safe and efficient day old chicks vaccination, subcutaneously in the neck.
Read More
Desvac IN LINE DUO® Spray & Gel
Desvac IN LINE Duo Spray and Gel®, combines spray vaccination and gel administration in only one device. Ensuring the highest vaccination quality.
Read More